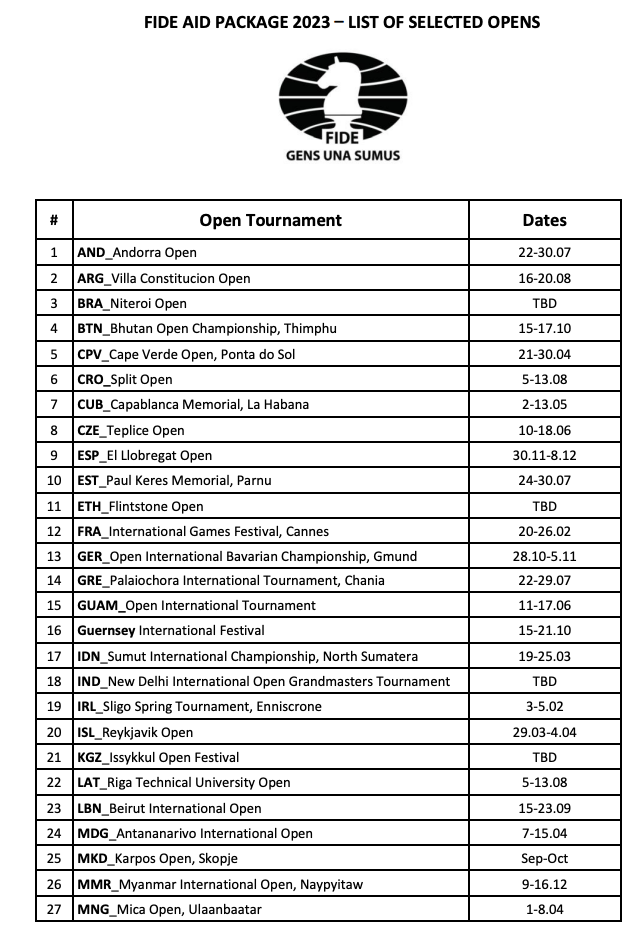 MCF (Malaysian Chess Festival) will be one of the recipient again for FIDE's aid package for Opens in 2023. This aid package was started in 2021 when FIDE was concerned about the impact of COVID-19 to open tournaments as most if not all has been canceled during 2020. The first aid package was in the amount of € 100,000 given to a open tournament in a country which applied and qualified for the aid package. Detail at website.
Malaysia applied and received the aid package in 2022 for the Malaysian Chess Festival.
For 2023 FIDE just announced the Open tournaments chosen to receive the aid package and Malaysia is one of them. (no. 31 on the list)
This year the aid package has been increased to € 200,000 distributed among the 51 countries
https://www.fide.com/docs/regulations/FIDE_Aid_Package_2023.pdf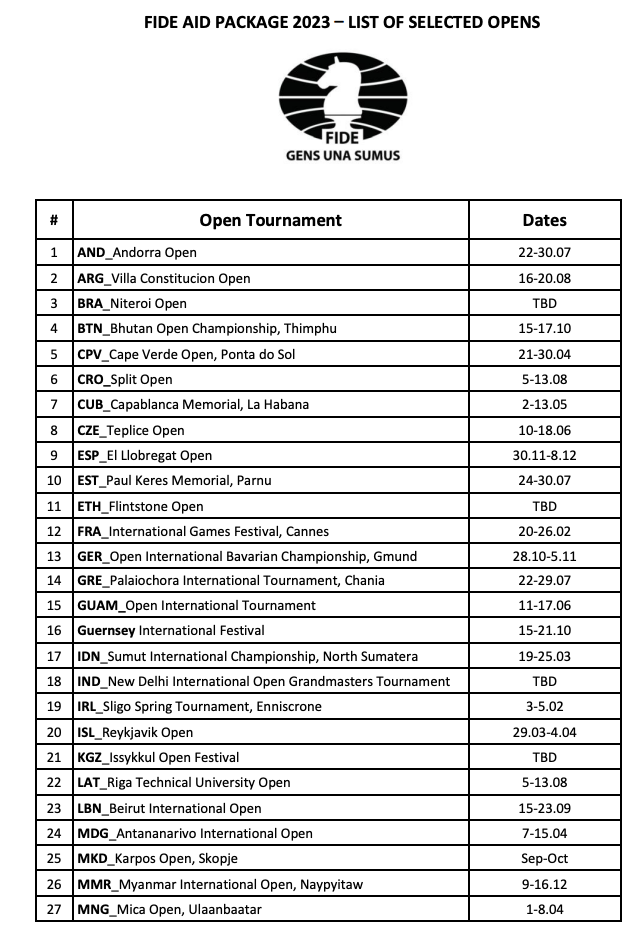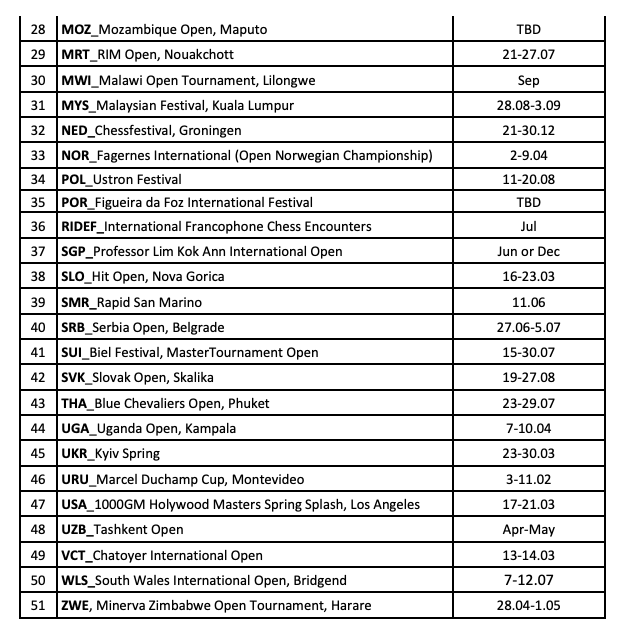 The post MCF received FIDE aid package for 2023 appeared first on Malaysian Chess Friends.